10 Ways To Attract New patients in Qatar
Attracting new patients and expanding your practise can be a daunting task and very time consuming. But it doesn't have to be that way.
After working with several hundreds of doctors and clinics in Qatar, helping them attract new patients and build their brand awareness, we thought sharing some pointers would help you: Here are some simple and easy steps to attracting new patients.
1. Have a Good Website
The first step in building your marketing presence would be to a have a website. Having a website for your clinic should be a no brainer. However, only less than 30% of the clinics in Qatar have any online presence. Most of the clinics that have a website, usually don't update it as often or have very little information on it to begin with. Your clinic website should have all the information your patients need, such as full profiles on all the doctors and dentists, all the departments in the clinic, services, available treatments, office hours, etc. Here is an example of a good clinic website. Having a good website with proper information will make it more likely for more patients to come to you. Not to mention it will help your website rank better on Google, when patients are searching for doctors in Qatar.
2. Add your clinic to Google Maps
Finding locations in Qatar is a huge challenge considering the fact that street names are not fully standardized yet. Many roadworks and diversions occur frequently, not to mention the inconvenience of navigating around the city when you're new to Qatar. Patients will try to find your clinic map location on Google maps on their phone but very few clinics are on google maps. It is a missed opportunity for a lot of clinics. It's free and easy to add your coordinates on google maps. Here is a link with instructions on how to add your business to google maps
3. Get Social
Your clinic should have a Facebook, Twitter, Instagram and LinkedIn pages. They are all free to have and very easy to setup. However, we don't recommend actively managing all of them. You should actively manage only social media channels used by your core patient group. For example, if you are targeting Qataris — they tend to be more active on Instagram compared to other channels. Whereas if you're targeting expats, they are more active on Facebook than any other channel. You should also deeply consider your social media strategy in terms of what content you are creating and frequently sharing. Just blatantly sharing pictures of your clinic and offers you have is not the best approach. You should aim to share content that educates your patient about health-related stuff. For example if you are a dental clinic — share tips on managing oral hygiene for kids. If you are a dermatology clinic — share tips on ways to protect your skin from Qatar's heat. You need to share content that your patients will find useful. This will help increase your clinic's credibility and in turn attract new patients.
4. Join Facebook Groups
Facebook groups have become increasingly popular in Qatar, lately. People give each other tips and recommendations on doctors and clinics. They also ask various health-related questions. You can join in as a doctor and answer some of the questions asked by people. Your answers will attract lots of attention considering you're a doctor and have the credibility to give sound answers. This is probably the easiest way to increase your credibility and awareness among several thousands of people in Qatar. Here are some of the groups you can join: When, Where & How in Doha, Doha Docs, Meds & More, Doctors Finder Qatar.
5. Become an expert
Not only can you contribute on Facebook groups, but you can also contribute to magazines, newspapers, news channels and TV Shows. Most magazines would love to have content written from doctors or their thoughts on particular health topics. You can perhaps write an article on some current healthcare trends and reach out to journalists to feature a story on you.
6. Manage your online Presence on other Websites
Lots of people google doctors and clinics in Qatar. There are a lot of online platforms and directories where information about your clinic and doctors can be found . You can try googling the name of your clinic and see what shows up. You should make sure the information about you and your clinic is up to date. If it is not, you should contact that website and provide it with all the information about your clinic. It's extremely important for your brand to have the most up to date and accurate information everywhere.
7. Ask your patients to put reviews and testimonials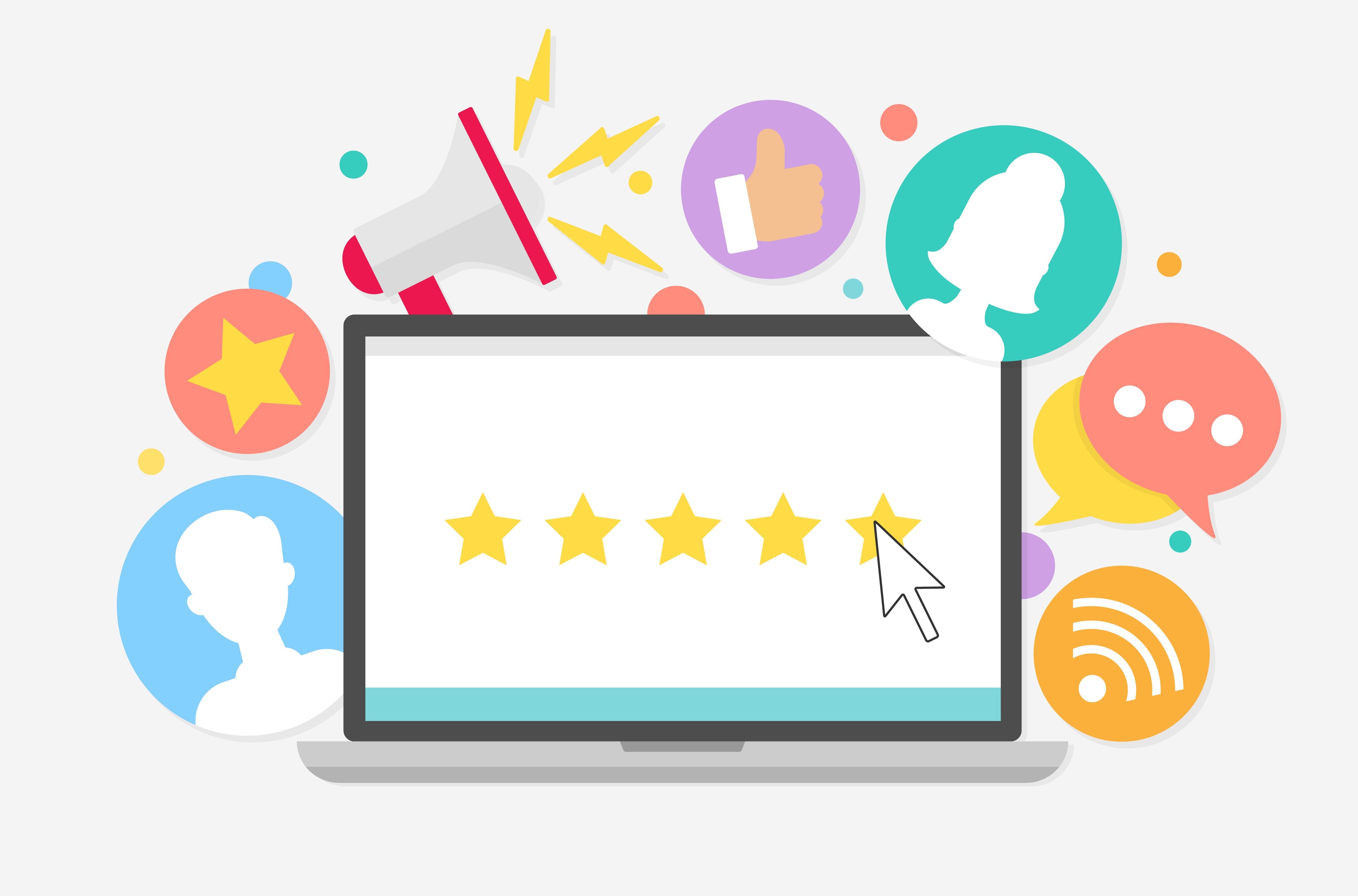 You can be the most qualified doctor in your respective field, but if you don't have good patient recommendations, it would be very hard for you to expand your practise. Word of mouth referrals and patient recommendation are still the most effective ways to attract new patients. You can ask your patients to put reviews on your individual profiles on Meddy. Having good reviews on your profile will help tremendously in building your brand awareness and attracting new patients.
8. Do outreach events
Reach out to the community. If you are a dentist, you can reach out to several schools in Qatar and offer free sessions on dental care to children. It's a really good way to raise awareness about good oral care among kids. You can then give them flyers and brochures that they can take to their parents — who might come to your clinic in future for their kids' dental care. If you are a general doctor, you can reach out to universities and offer free physical exams for their sports team. Most of them have a football and basketball team where the players need a physical test to be fit to play a tournament.
9. Reach out to Companies
You can do the same with lots of companies in Qatar. Most of the big companies have corporate wellness programs for their employees. You can offer free or discounted onsite checkups for their employees. This is the best way to reach out to lots of potential patients that are very likely to become your regulars. If they have a good experience with you, they are very likely to come to your clinic for future health checkups. You can also offer their HR department a special discount for all employees. Some companies don't provide insurance to their employees, so they usually try to partner up with clinics for special discounts.
10. Visit Pharmacies
If your clinic doesn't have an in-house pharmacy,  you can consider visiting some pharmacies and introducing yourself, your clinic, and the treatments you offer. This is also a good opportunity for you to find what kinds of drugs they sell that you can potentially prescribe to your patients. Lots of patients directly go to pharmacies and asks for medicines. Quite a few of those medicines are not available without a prescription. You can ask those pharmacists to refer patients to your clinic. You can consider having a marketing banner/roll-up at the pharmacy to raise awareness about your clinic as well.
Following these tips will certainly help increase awareness about your doctors and clinic. Patients will be well informed about you even before visiting your clinic.
Looking for ways to get feedback and testimonials from your patients. Sign up on Meddy.
Subscribe to Hakeem
Get the latest posts delivered right to your inbox